"Discover The New 45-In-One

Ad Creation Software That Lets You Create
"Highly Engaging Profitable Ads"
For Multiple Platforms Without Any Hassle!"
Drag and Drop Your Way To
Profitable
Ads Easily On
8 Different Platforms With 45 Different Ad Placements.
No Guesswork and No Monthly Fee. Works Perfectly For Advanced Marketers and Beginners.
World's #1 MOST POWERFUL

45-in-1 Ads Creation & Software

Create Converting & Professional Ads

in 60 Seconds (BLAZING FAST TECHNOLOGY)
Professional Converting Ads in Just 3 Clicks –

Super Easy To Use Dashboard

PROVEN to Convert Ad Templates

that brings Immediate Profits

All 8 Major Social Media Platforms covered:

Facebook, Instagram, Snapchat, YouTube, Twitter, Pinterest, LinkedIn & TikTok

ALL POSSIBLE 45 Ads Placements Covered

(No other software even comes close)

Simple 3 Easy Steps

- Select Placement > Select Template > Play Around & Render (Even 6 year olds can use it to create Professional Converting Ads)

Use Your Own Brand Colours

– One Click Text & Background Colour Change of Templates

The Howdy Ads

Quick Start Checklist
The High Converting

Marketing Materials Rolodex

Add Swipe Up, Buy Now, Download

or any other Call to Action

EXCLUSIVE Members Only Live Ads Training

From Internationally Recognized Advertising Expert

Create Retargeting Audience

Based on Ads

Retarget Audience

Who Engage With Your Ad

Run Ads to Messenger Ads

- Grow Your Messenger List With No Extra Effort

Cloud Based Storage

– Download Your Ads Anywhere Anytime
24/7 Dedicated

Call or Email Support

Create Ads for ANY Business Niche

– We have multi usage templates to cover any business niche

The Done For You

Freelancing Gig Template
Step by Step

Ad Creation Guide Included
Step by Step

Ad Targeting Guide Included

Perfect Ad Copy Formula

Guide Included

100+ World's Top Ads Screenshots

eBook included
Ads is the

MOST POWERFUL medium of Advertising Online

Generate More Sales, More Revenue

Faster using the Power of Converting Ads

Unlimited HowdyAds Access
Create Converting

Advertisements FAST & EASY

100% Cloud-Based App

– Work from anywhere in the world
The Insider

Ads Profit Workshop

Done For You

Niche Specific Proven Converting Ad Copy Pack

The Howdy Ads Private FB Group

8 Ebook Step by Step Guides

For Ad Creation On All Platforms
"155,344 Leads in Last 90 Days"

Using Ads
"7,000+ Emails & $10,000+ Revenue Per Week"
Using The Incredible Power Of Ads
The Biggest Reason why we have been Killing it in the last couple of months (even during the pandemic) is because of Ads. Here's the simple truth - Run ads, Reach 1000s of customers in literally seconds & Get Traffic, Sales & Customers on demand.
So...What If You Could Create Amazing Ads Quickly
That Brought You A Ton of Sales Like This?
Spend - $109.45
Sales - 39
Revenue - $2159.92
Spend - $176.23
Sales - 50
Revenue - $2769
See, when it comes to generating traffic from ads and turning that traffic into profit...we know exactly what we're doing. And quite honestly, we don't understand why more people don't use paid ads.
Just by tapping into the power of paid ads you can:
Test an idea out quickly
Get traffic instantly
(sometimes in just hours)
instead of waiting for months
Know what's working
and what's not
Get into profit
a lot faster
Setup brand new income
streams in days
Get HowdyAds For Just


$97/month

$47 Today!
(Today Only Bonus -
Free Commercial License

)
Marketers From All Over The World

TRUST HowdyAds
I love HowdyAds! Creating images for ads is really time consuming. HowdyAds is super easy to use and much better than Photoshop and other complicated design softwares if you are in a rush. You can choose tenths of Ad types, use backgrounds, shapes, images and easily adapt any picture to the desired Social Media platform, just drag and drop, and done. Oh, and it also tells you if Facebook will approve your ad because of the amount of text!
Benet M. Marcos
Fast, Easy, Looks Awesome!

Love the UI. I have been using HowdyAds for the last month, what i love about HowdyAds is the cleanest interface, very intuitive and the default specifications for anytype of ads. The templates are amazing, this would Save a lot of research time for the users!
Karthik Ramani
I am somebody who lives & breathe ads all day long. We are managing 20+ ad campaigns daily just on Facebook. Having used almost all the ad creation tools that exist, I can say "HowdyAds" has come across the Easiest & Best ad creation software that I have ever used. My first few campaigns launched with HowdyAds are already a massive success & generating Profits already. Loving this!! Kudos to the team.
Saurabh Bhatnagar
PROVEN to CONVERT Ad Templates
34% MORE CONVERSIONS
& 490% EXTRA ROI USING THIS
Get HowdyAds For Just


$97/month

$47 Today!
(Today Only Bonus -
Free Commercial License

)
LIMITED TIME FREE BONUS -
Commercial License Included
($497 Value)
Our Beta Commercial License Users Are Selling A
SINGLE HowdyAds Template For Upto $500 Each
Sell HowdyAds Ads to your Clients for $500 or more.

HowdyAds ads templates are Unique & Converting & present nowhere else in the world. Businesses get a HUGE run for money & Great Profits when they use ads made by HowdyAds.

Businesses will be willing to pay you anything for the Professional & Stunning Ads that you can make for them & they will never get to know that you make these stunning ads in just minutes using HowdyAds.

You will Earn all the Profits while working for just seconds.

HowdyAds is a pure Goldmine using which you can Earn BIG & your Clients will think you are an Ad Genius giving them Profit Producing Ads in a matter of seconds.
Creates High Converting Ads In

Only 3 Simple Steps
You'll be amazed at how easy it is to create engaging ads inside the Howdy Ads platform.

You only need to:
STEP #1
Select a template
or start from scratch
(the choice is yours)
STEP #2
Choose the type of ad

placement you want to create
STEP #3
Make any edits or changes,

save your work, and you're done!
From there your ad will be ready to go
and all you have to do is use it in your campaign.
Proven Fact
- Ads Bring MORE SALES & REVENUE

Than Anything Else on the Internet
RE: How To Get All The Traffic
You'll Ever Need In 2020 And Beyond…
If you're trying to succeed online then it's no secret that you're going to need traffic right? Honestly, there's no way you can achieve your online business goals without it. You could have the best products, service, and training in the world, but if no one ever sees it...you won't make a single dime.

But did you know that using paid traffic is the best way to succeed online fast? It's true. And there are so many who are raking in the cash by using paid ads. However, there are others who rely on organic traffic and it takes MONTHS AND EVEN YEARS SOMETIMES for them to see any results.
FACT:
There Are Only Two Types of Marketers.
Those Who Use Paid Traffic...And Those That Should.
(Which One Are You?)
Introducing...
The 45-in-1 Ads Suite That Lets You
Create High Converting
Advertisements Fast and Easily!
Create Ads In Just 3 Clicks For

8 Biggest Social Media Platforms
Facebook
Instagram
Snapchat
Youtube
Pinterest
Linkedin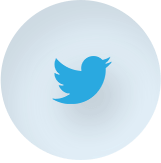 Twitter
Twitter
Watch Full Power of HowdyAds In This
Step by Step Demo Here
Start Creating Profitable Ads

For Any Business In Any Niche
HowdyAds Is The Only Software You Will Need To

Crush Your Marketing In 2020!!
Now anyone can create Converting Ads instantly…
No more guesswork


before creating ads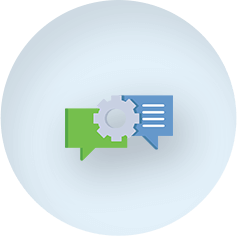 No more imagination


to figure out how to
create an ad
No more wastage of hours


finding the best freelancer
on Fiverr or Upwork
Instant ad creation
45-in-1 Converting

Ads Suite
Profitable Ad

every time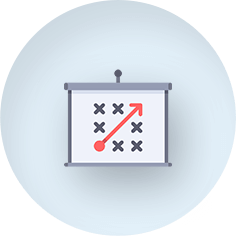 Instant ROI
Ad expert's brain
at the heart
of this software
World's Biggest

Ads Creation Suite
Commercial Rights

Included
Can sell ads
Converting Ads in

just 3 clicks
Well Known Fact
- Ads Are PREDICTED & PROVEN To Bring


90% Of The Online Internet Traffic
By The Year 2021
26% of Facebook users

who clicked on ads went on to make purchases.

66% of social media users

log on to learn about new products and services.

66% of people

said they deliberately used Instagram to interact with brands & make purchases.

Over the last 2 years,

the number of small and medium sized business advertising online has doubled

76% of all US

purchasing decisions are influenced by ads

75% of Instagram users

take action on an ad

91 percent of B2B marketers

think effective social media advertising creates positive exposure for their businesses

57% of consumers

say that social media influences their shopping
The Only Problem Why Business Owners,
Marketers & Entrepreneurs All Over The World
Are Not Able To Create Profitable Ads Is
– They Are EXTREMELY TOUGH To Create
& Require Real Time, Skill & Money
Or Other Option Is Paying The Freelancers To Create
Real Quality Ads Just Like HowdyAds:
But Not Anymore,
Save $1,000s Of Dollars
by Investing
One-Time

in HowdyAds:
Look how much Time, Money & Energy is SAVED by using HowdyAds:
Self-Employed & Freelance
Cost per Ad Creation

$200-$500


per minute ad
Incredibly cheap at only
$47 for Unlimited access
during the launch period
Time Taken
2-3 days turnaround
time for an ordinary
60 seconds ad
Compelling ads
in 60 seconds or less,
in just 3 clicks
Proven To Convert Ads
Can never be sure of
quality after all they
are not marketers
Profit producing
Ads Every Time
Ease of Use
Difficult Communication
Beginner Friendly
- Even a 6 year old kid
can use it
Changes in Ad (if required)
1-2 depending
on availability
60 seconds or less
Resources Required
Content, Script, Design
Ideas and other things which
can get very overwhelming
Everything is pre-done.
Select Template >
Ad Content > Ready
Get HowdyAds For Just


$97/month

$47 Today!
(Today Only Bonus -
Free Commercial License

)
Friend, We're Pulling Out The
Red Carpet Access When You Sign Up

For Your Howdy Ads Account Today.
Checkout Everything Included!
When you log in to your HowdyAds account today, in only a few minutes you'll wonder how you ever ran your business without it! There is so much that HowdyAds offers that we know you're going to be blown away.
Take a look for yourself:
Drag and Drop Ad Creation Technology
Creating the perfect ad has never been easier. With Howdy Ad's drag and drop editor, you can create your ads incredibly fast! You only need to select what you want and drag it into the editor with a click of your mouse. It's that easy!
All The Text Settings You Need
Select from H1, H2, H3, H4, paragraph text, text overline,
text underline, text strikethrough, bold and italic features.
Vast Shape Library To Make Your Ads Stand Out
Includes basic shapes, dividers, abstract shapes, badges, ecommerce images, arrows, banners, holiday images, buttons, social images, emojis, icon objects, and seasonal images.
100 Pre-Made High Converting Ad Templates For 50 Niches
To get you up and running quickly, we've also created a ton of templates in all the major niches. These 100 templates are ready to use immediately. Just click, select, and edit, and you've got a high converting ad in no time.
10 Million+ HD Images Integration or Upload Your Own
Need an image for your ad or want to select one from your computer? No problem. Search images from Pixabay, Unsplash, or your own folders on your device. The HowdyAds editor gives you the flexibility to do whichever you prefer.
Background Editor To Make Your Ads Even More Engaging
Not only can you add your own images to your ads, but you can also add images for your backgrounds too. You can even use Pixabay and Unsplash as an option here as well. Or, if you desire, you can choose from the background color palette, gradients, or patterns to make your ads all the more engaging.
Unlimited Ad Creations Forever
When we say unlimited, we mean just that. There are no gotchas here and we'll never change it. Create one ad or one thousand. Doesn't matter to us. Howdy Ads can handle all of what you throw at it and not even break a sweat.
Create Ads For 8 Different Platforms With 45 Different Ad Placements
When it comes to creating ads on popular social platforms, we've got you covered 100%. There's not one platform that you can't use Howdy Ads with. Plus, every type of ad that you need for that platform is available for creation in the platform. Take a look…
Here Are All The Ads Types We Support
Done For You highly profitable Targeted Audience For 50 Different Niches
We're also including targeted audience lists for all the 50 niches so you know EXACTLY who to target in your campaigns. This alone is worth thousands of dollars as it's going to give you a head start in your advertising.

By giving this to you, we're removing any guesswork and putting you on the path to profiting quicker than you could have ever gotten there on your own. You're welcome.
Exclusive Training: How To Reach 1000's of
Potential Customers On Just $5/day
As we've already stated, it doesn't take much to start your advertising campaigns. There are people that have gotten high paying clients and customers with only a $5/day ad spend.

But to make sure that you get off on the right track with your paid advertising journey, we're including this special exclusive training that will show you how to tap into thousands of potential leads and sales for only $5 a day to begin with. Once you go through this training, you'll have no excuse why you can't succeed in your business.
The Insider Ads Profit Workshop
We'll take you behind the scenes in this live workshop and reveal the exact strategies to creating high converting ads with Howdy Ads. These are our own secret methods that have allowed us to profit wildly from Facebook ads. And now we're going to share them with you here.
Done For You Niche Specific Proven Converting Ad Copy Pack
These ads are just what the title says they are. Proven and already converting. This is a true done for you solution that doesn't require any guesswork. Just copy, paste, and profit.
100 of The Best High Converting Ads
We've also put together 100 of the best converting ads that are running right now. These ads are bringing in huge sales for advertisers. We have researched and screenshot each and everyone of these ads.

We've organized them for you so you can see the exact design and creative that makes these ads work. This way you can model them for success.
The Howdy Ads Private FB Group
You'll also receive access to our private V.I.P. Facebook group where we'll share our knowledge and experience in real time. This is not only a great community where we share our knowledge on what's working with ads, but also a great place to connect with like minded people and share experiences as well.
The Howdy Ads Quick Start Checklist
This checklist will help you get off to a great start and show you how to setup a profitable ad without any guesswork. Just follow each step and cross it off as you accomplish it and you'll have your profitable ads up and running in no time.
The High Converting Marketing Materials Rolodex
This deliverable is special. Super special in our opinion.

Why? Because we're going to give you the exact marketing materials for three of our highest converting products so you can model them for yourself. These include StockKosh, AdsCrips, and HowdyAds.

You'll receive the sales page copy and the sales video script so you can know how to model your own products for success. These products have grossed six figures so you know they're proven winners.
The Done For You Freelancing Gig Template
Use this template to start getting clients fast for your ad creation freelancing business. There's nothing to figure out here. Just make a few edits to the template, upload it and you're all set and ready to take orders so you can get paid quickly.
8 Ebook Step by Step Guides For Ad Creation On All Platforms
Because there are 8 different platforms you can run ads on using HowdyAds, we're also going to include step by step guides for each one that shows how to set up your ads.

This will get you off to a fast start and show you how to maximize your success for the 45 different ad placements available in all of the 8 different networks.

These are perfect to help you get up and running quickly with your ads on any platform.
HowdyAds In Comparison
To Other Platforms
Competition
Ready to use ad templates

No Watermark

Only few templates are available

Payment Type

One Time Payment

Monthly Recurring

Mobile Optimized

Cloud based software

Commercial License

Not included in basic plan

Customer Support

Has over 10 Million+ Stock Images

Has Over 100 Highly Converting Ad Template

Ad in 3 easy clicks

Proven-to-Convert Templates

Make ads for 45 Ad Placements

Make ad for 8 different Social Media platforms

Covers each and every ad placement available on Facebook

Covers each and every ad placement available on Instagram

Covers each and every ad placement available on YouTube

Covers each and every ad placement available on Snapchat

Covers each and every ad placement available on LinkedIn

Covers each and every ad placement available on Twitter

Covers each and every ad placement available on Pinterest

Make a Ad in 60 seconds or less

Multiple Guides to teach you how to run profitable ads for the 8 major social media platforms

24/7 Priority Email Support

Call Support

Popular Plan Pricing

$47
One-Time

$468+
Per Year
Look, Organic Reach On Sites Like Facebook Is Dead.

It's Becoming A 'Pay To Play' Game More Than Ever
With over a billion people daily visiting a site like Facebook, there's a lot of traffic to be had. But what once used to give organic reach like crazy has died down considerably.

If you have a page, your organic reach is just 5.5% to your fans. Down from 7.7% from the previous year. That means if you have 1000 fans, only 55 of them MIGHT see your posts and marketing messages from your page.

And in 2018 Adam Mosseri (head of Facebook News Feed) announced that Facebook's Organic Reach is no longer a viable strategy:
Basically this means that if you want your messages to get out to the masses,
you're going to have to pony up the dollars. That's why you need HowdyAds. Everything you need to play the game and succeed is being handed to you today on a silver platter.
And With The Current Pandemic We're Experiencing Globally,
You Really Can't Afford To Ignore

Paid Traffic Any Longer
Not to make light of the current pandemic that's engulfed the planet, but if we're honest...this has shifted the business landscape A LOT.

With more people being in quarantine and businesses shutting down, things are starting to go digital more than ever before. That means all your customers and clients are going to be on their computers.

If you want to reach them with your courses, offers, and services fast, you're going to need to get your message in front of them quickly. The fastest way to do that is by using paid ads. And Howdy Ads will take you by the hand and help you do it quickly and easily without much hassle.
We're Also Going To

Include These Special Bonuses
With Your Investment In Howdy Ads Today
Not that we really need to bolster HowdyAds with any bonuses, because HowdyAds is worth its weight in gold 100X what the investment is today.

But because we want you to get off to the best possible start you can with HowdyAds, we're including these bonuses today:
BONUS #1
10K vectors
(Worth $397)
10K vectors - 10,000+ highly engaging vector images to use in you Ads that will help you skyrocket your conversions.
BONUS #2
8k Animated Graphics
(Worth $297)
8k Animated Graphics - 8000+ Jaw dropping animated graphics that will make anybody stop by & click through your Ad
BONUS #3
2.7K Cliparts
(Worth $97)
2.7K Cliparts - 2700+ Cliparts to add finesse to your advertisement and boost your conversions
BONUS #4
10 Lead Magnets you can use to generate leads using Ads!
(Worth $497)
Find inside 10 lead magnets in trending Niches that you can giveaway when you run lead generation Ads. These lead magnets will make it irresistible to click through you Ad & take action!
BONUS #5
Free Advertising Credits
(Worth $600-$800)
We are giving you free advertising credits worth $600-$800 on premium networks like LinkedIn, Bing, Yahoo, Amazon, etc

This is a limited time bonus which would be taken down really soon.
World's Most Powerful Ad Creation Suite
The 45-in-1 Ads Suite That Let's You Create High Converting Advertisements Fast And Easily For 8 Different Social Media Platforms. HowdyAds Will Help You Increase Your Sales, Overall Revenue And Profits. Bang More Services, Orders Reachout To A Wider Audience And Get More Exposure For Yourself And Your Brand.
So Let's Recap.

Here's What You're Getting Access
To In The Next 5 Minutes...
Commercial License
Drag and Drop Ad Creation Technology

All The Text Settings You Need

Vast Shape Library To Make Your Ads Stand Out

100 Pre-Made High Converting Ad Templates For 50 Niches

10 Million+ HD Stock Images Integration or Upload Your Own

Background Editor To Make Your Ads Even More Engaging

Unlimited Ad Creations Forever

Create Ads For 8 Different Platforms With 45 Different Ad Placements

Done For You Targeted Audience For 50 Different Niches

Exclusive Training: How To Reach 1000's of Potential Customers On Just $5/day

The Insider Ads Profit Workshop

Done For You Niche Specific Proven Converting Ad Copy Pack

100 of The Best High Converting Ads

The Howdy Ads Private FB Group

The Howdy Ads Quick Start Checklist

The High Converting Marketing Materials Pack

The Done For You Freelancing Gig Template

The Howdy Ads Quick Start Checklist

Can Sell Ads To Clients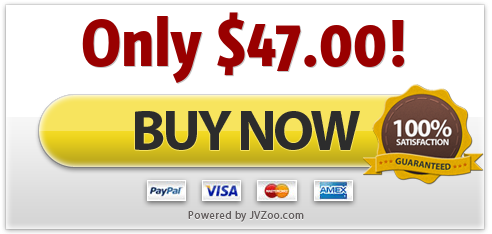 Your Ultimate
45-in-1 Ads Suite
Start Generating More Sales, More Revenue Faster

using the Power of Converting Ads
Get The COMPLETE HowdyAds Suite Today!
Try Howdy Ads On Us
Risk Free For The Next 30 Days
If HowdyAds doesn't help you get more traffic, sales & conversions, simply reach out to us & take your money back. No questions asked.

We want to make sure that HowdyAds is going to be a super profitable investment for you or else we won't take your money.

You are getting full 30 days to "test drive" HowdyAds & if you are not "overwhelmed" with the results after using HowdyAds, we will give you "immediate" refund. Yes, even if you ask for it on the 30th day.

We are about to "overwhelm" you with the results & being just "happy" will not satisfy us either.

If, anyhow, you feel the software is not worth hundreds of dollars to you… or it was 4 out of 5 stars, instead of 6 out of 5 stars… then you have full 30 days to drop us a support ticket & get immediate refund. No questions asked.

Our sole aim is to help you selling your products & services online an "easy going" task for YOU & you will see that inside the members area.

Now go ahead & click on the button below to get started profiting from the biggest ad creation software on the planet.
With 100,000+ leads & $10,000+ weekly revenue generated from ads - we know our software is going to immensely help you in scaling up your business.

Just think what a difference HowdyAds can bring to your business, you can create profit generating ads in a matter of seconds that too for every single possible ad placement online.

You already know ads is what that brings top level revenue online…

and it will continue to do so in the years ahead…

HowdyAds will keep you ahead of all the average marketers while they will take almost 5-10 days & they will put in hundreds of dollars for an average ad, you on the other hand will be able to create profit pulling ads even in your sleep.

Try HowdyAds risk free for 30 days now and we know you'll love the results it will give you.

Start generating Huge Profits from the unlimited online potential of 3.6 Billion Online Population.

… and you will have the possibility of scaling your business to infinite limits.

Even 1 Extra sale will get you the Investment back and anything you make on top of it is your sheer Profits.

You have nothing to lose, try HowdyAds risk free today for 30 days.

We look forward to hearing your success stories -

And we KNOW you are looking forward to your immediate profit generating ads….

Let's do it together!!
P.S.
You have already seen how Ads is Transforming the way marketing is done online. HowdyAds is the first & last tool that you will need for creating profitable converting ads instantly. You can start selling your products from the word go using the power of converting ads made literally in just seconds. HowdyAds is the Giant 45-in-1 Ads Software plus you are also getting the ads training & resources directly from the mentor of HowdyAds who generated 155,344 leads from ads in the last 3 months. This is going to supercharge your business right away while giving you traffic, leads, sales & conversions from the word go!!
P.P.S.
But you have to act fast. This special one-time pricing is ONLY available for this launch period only. The very second this launch period ends, HowdyAds will revert to it's usual monthly fee - BUT get in now and you'll be grandfathered in, with unrestricted access for all time - for less than the usual price of one month! So fearlessly click the button below and get started right away.
Want A Discount? No Problem.

But...You'll Need To Act Fast!
Ok, so we have some good news and bad news.

The good news? Currently... HowdyAds is available for a STEEP discount. This means that you can tap into all the ad creation power for 8 different networks immediately TODAY.

You'll be able to use all the 100 different templates, the 50 niche targeted lists, and more for a fraction of a fraction of what you would normally have to pay.

The bad news? The discount is only for a limited time.

Yep. Once the time runs out on this page, the price for HowdyAds will either double, triple in price, or we'll remove it altogether.

So if you're truly serious about generating great profits online, don't delay. Scroll down and get access now.
Get Access To Howdy Ads Today

And Watch Your Traffic and Sales Soar!
So now the ball is in your court.
Will you pass on this incredible offer or will you continue to struggle to get traffic to your offers? We know that you're a smart online business owner so the answer is definitely the latter.

Think about it this way:

If just one ad from Howdy Ads made you $1,000/mo (which isn't unlikely from our experience), then you'd agree that it would be worth at least $297 today right?

Honestly, it would be worth more than that. But thankfully for you, you won't have to invest anywhere near that today. For just the price of a good dinner for two, you can tap into tons of profitable traffic quickly and easily.

So if you're really truly ready to breakthrough in 2020 and get all the traffic you can handle, then do yourself a favor and sign up for Howdy Ads today.

When you do, we'll make sure to have everything waiting for you in the members' area as soon as you log in.
So with that being said, go ahead and click below to get access now.

Your wallet will thank you later. We guarantee it!
F. A. Q.
Q. 1 For what all Platforms we can create ads using HowdyAds?
For all the 8 Biggest Social Media Platforms.
- Facebook
- Instagram
- Youtube
- Snapchat
- Twitter
- Pinterest
- LinkedIn
- Tiktok
Q. Does this cover every single ad placement option of all the 8 major social media platforms?
Yes, it covers every single placement - there is no other ad placement option left inside Facebook, Instagram, Youtube, Snapchat, Twitter, Pinterest, LinkedIn & Tiktok that is not covered.
Q. Does HowdyAds Work On Windows and Mac?
HowdyAds is hosted on the cloud. This works on all platforms and there's nothing to download or install ever. Whether you are on the web, or a tablet or a mobile device, HowdyAds allows you to create converting ads on all devices without any hassles.
Q. Do I need to have any kind of Technical Skills to use "HowdyAds"?
No, not at all. Even a 6-year-old can operate HowdyAds. It is that much easy. Just select template, add content & run the ads.
Q. Can I run ads without my face in it?
Yes absolutely. These are proven to convert template based ads which you can get ready in a matter of seconds without needing to put your face in it.
Q. Can I use it for my projects & my clients' projects?
Yes, use it for your own projects to run profitable ads or sell these ads to clients for $100s of dollars. You have unlimited commercial license.
Q. Is there a money back guarantee?
If you're not 100% satisfied, we offer a full no questions asked money back guarantee within 30 days of your purchase. Just send us a Support Ticket once the launch Period is Over and we will take care of it for you.
Q. Do I need to pay Monthly/Yearly for the HowdyAds membership?
No, if you are seeing this, it means you are in here at the right time when we are running our launch special deal. The users after this special launch will be paying monthly/yearly charges but not you - you will be grandfathered in for unlimited access today.
Q. Where do I contact for support?
We have a dedicated support. You can reach out to us on https://proyah.freshdesk.com/support/solutions