STRICTLY LIMITED TIME OFFER: MISS IT… AND LOSE IT FOREVER
Get HowdyAds Template Club


For a ONE-TIME Special Price…
No Recurring Fees Ever!!
Fresh Supply of 20 New Profitable Future Paced Ad Templates in Hottest Trending Niches Delivered To You Every Month For a Year!
Regular Price $197/month
Launch Special - Low One Time Just $47
(Just $0.13 Per Template… That's it!!)
Quick Glance… 20 New Hottest Trending Niche Templates Every Single Month
Can you believe that you will be getting them ALL for a low $0.13 per template? That's incredibly cheap. Available strictly on this page only…
Plus 275 Fresh New Templates Delivered To You INSTANTLY

(Today Only)
We believe in OVERWHELMING our customers & giving them Best of the Best results from our platform.

That's why we would hate making you wait for 30 days for the new templates.

We spent thousands of extra cash on professional designers & made 275 premium quality templates that will be delivered to you instantly as soon as you join the Club Membership.
Well that makes it just $0.13 per template!! What else can you really get for just $0.13?

Certainly Not a Professionally Designed, Ready-to-Use HowdyAds Template That's Going To Make You Bank…Time and Time Again.
Wait! We Have More In Store For You When You Join Club Today...
Import & Export HowdyAds Templates
You can now share your templates with both Howdyads users and non-users. Quickly share/sell your templates for top dollar.
Access To A Strong And Rapidly Growing Facebook Community - HowdyAds Professionals
Sell your projects to a vibrant community of HowdyAds users and other businesses that constantly need new ad designs. We have nurtured and helped grow this community of hyper-responsive entrepreneurs, marketers, and designers on Facebook. And now you get access to this goldmine for FREE.
20+ Premium Fonts
These are PREMIUM fonts that are very in high demand. These fonts are available EXCLUSIVELY to the HowdyAds Professional members only. We may later decide to sell these fonts from within the HowdyAds platform, but TODAY as the new HowdyAds Professional member – you get them at no extra cost.
Request A Template
Want a template specially designed to your needs? Or you may have a client that wants a particular design… Just forward us the design. Our team will create it for you at no charge. All the money that your client pays you for this goes into your pocket as PURE profits. HowdyAds Professional members can request up to 5 such designs anytime in the next 12 months.
Regular Price $197/month
Launch Special - Low One Time Just $47
(Just $0.13 Per Template… That's it!!)
Club Benefits Only For You
As a club member, you are receiving 20 new premium fresh designs in hottest trending niches every single month for a year.

These are PRO designs created by our team of world class designers, and nobody else has or will ever have access to these templates.

You won't be stuck using the same old templates over & over that everybody else would be using.

Yes, templates have a life too. 6 months down the line, the same set of audience will become bored & start ignoring the templates everybody would be using.
HowdyAds CLUB will keep you ahead!!

Having a fresh supply of PROFITABLE New Ads Every Single Month Will Make You The Most Successful Ad Marketer Ever!!

While others will lose attention… You will continue to retain it & gain profits from it.

These templates if not bought today will be sold inside our marketplace at $97 per piece. Get in now & never pay for them ever.
Oh! Bag BIG BUCKS Too With The Commercial License...

($500 Value)
As a strictly limited-time addon, we are also giving you full Commercial rights to sell these templates for ANY PRICE you want.

Professional sellers are selling high quality ads for upwards of $500 or more.
Imagine selling these templates for $197, $297, $597 or even more every single month.

There will be absolutely no competition to your sales since limited Club members would be selling them.

Just 1 sale per month would pay you 50 Times more than your investment.
HowdyAds Professional is Definitely A Huge Instant Profit Booster Opportunity For You
Helping HowdyAds members to grow their businesses
Provide a bigger variety of ad templates
Ensure a steady supply of in-trend templates for the members
Help HowdyAds members to cater to more clients
And help our members make MORE profits
Not just that…
HowdyAds Template Vault Joining Fee $997 Waived-Off
HowdyAds Template Vault Monthly Fee $497 Waived-Off
HowdyAds Members Only Sales Platform Access Unlocked
HowdyAds On-Demand Fully-Customized Templates
Upgrade To HowdyAds Club
Before The Offer Expires... Forever!
HowdyAds Template Club
One Time Price Only
No Recurring Fees Ever
20 Premium New Templates For a Year
Hottest Trending Niches
275 High Converting Templates
Import & Export HowdyAds Templates
Access to Strong Facebook Community
20+ Premium Fonts
Request a Template Feature
Commercial License Worth $500 Included
This is a One-Time Only Offer which is available

"Only Right Here Right Now".
Regular Price $197/month
Launch Special - Low One Time Just $47
(Just $0.13 Per Template… That's it!!)
30 Day

Money Back Guarantee
Listen, access everything inside HowdyAds Professional.

Try it out for 30 days. In case you are not satisfied with the results…

…simply ask for a refund – and get one with no questions asked.

Also, you get to keep whatever money you have earned within this period using HowdyAds Professional.
THIS IS A LAUNCH ONLY SPECIAL DEAL…
WILL BE GONE SOON
HowdyAds Template Club
$47
Professional Commercial License
$67
One Time Price Only

---

No Recurring Fees Ever

---

20 Premium New Templates For a Year

---

Hottest Trending Niches

---

275 High Converting Templates

---

Just $0.13 Per Template

---

Access To A Strong And Rapidly Growing Facebook Community - HowdyAds Professionals

---

Import HowdyAds Templates

---

Export HowdyAds Templates

---

20+ Premium Fonts

---

Request a Template Feature

---

Commercial License Worth $500 Included

---
Regular Price - $299/month

Launch Special - $67 One-Time
---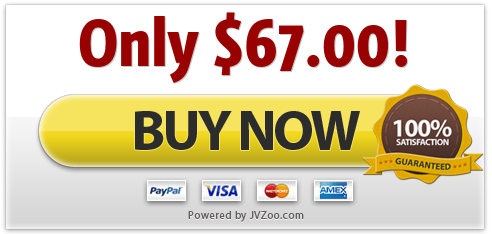 ---
Super-Low 'Launch Special' One-Time Fee | Zero Risk